The Flash movie director Andrés Muschietti reveals the film is still Flashpoint, but there will be changes from the fan favorite comic.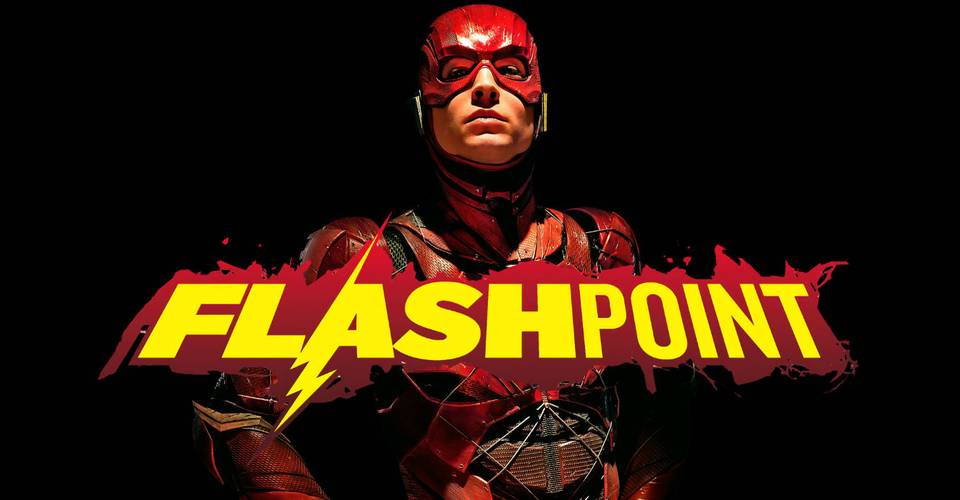 DC's long gestating The Flash movie has often been rumored to be an adaptation of the iconic Flashpoint comic book story line, and while it appears that is still the case, it won't be following the comic too closely. The project has already seen a litany of directors attached to it come and go, leaving some fans fearing if The Flash would ever actually see the light of day. But with a 2022 release date confirmed and It and It: Chapter 2 director Andrés Muschietti still committed to the picture, things seem back on track for the superhero blockbuster.
Ezra Miller, who portrayed Barry Allen/The Flash in both Batman v Superman: Dawn of Justice and Justice League, is expected to reprise his role as the Scarlet Speedster - which will be the legendary superhero's first solo big screen outing. After the financial success of Aquaman and Wonder Woman at the box office, the critical applause for Shazam, and the popularity of The Flash TV show, Warner Bros. will no doubt have high hopes for the flick.
Now, via That Hashtag Show, Muschietti has hinted at the creative direction the movie will veer towards. He clarified the previous rumors, but not in the way fans may have expected. He stated the film will be a "different version of Flashpoint than you're expecting." Whether this rules out a traditional origin story for the character or suggests such a tale will be combined with elements of the Flashpoint saga remains to be seen.
The original Flashpoint story of course depicted Barry Allen speeding back through time to prevent his mother's murder, only to return to a present very different from the one he left behind Here, he found a world where Superman is missing, Aquaman and Wonder Woman are at war, and Bruce Wayne was murdered as a boy, leading to his Father becoming a gun-toting version of the Dark Knight and his mother becoming the Joker. If that sounds like a great motion picture, it has, in fact, already been made into an animated movie. However, we don't know how many of these original plot points Muschietti will be bringing to the table.
Chances are this isn't going to be a major crossover disguised as a solo adventure, similar to what Captain America: Civil War turned out to be. With the "not what you're expecting" quote, it could be just that a time travel element is included in the plot, and that'll be as far as influences from the comic go. Reverse Flash as the villain could also be a factor as it was in the graphic novel. Clearly, Muschietti's comment has led to more questions than answers, but all will become clear when The Flash sprints into cinemas in 2022.