Speaking to
Busted Open Radio
, Friday Night SmackDown on FOX's
Elias
talked about his disappointment in his role at
WrestleMania 36
, his opinion on scripted promos and practicing guitar.
Ever since returning to the blue brand,
Elias
hasn't exactly been put in a position of prominence and has been involved with mini-programs with the likes of
Drake Maverick
and
Sami Zayn'
s gang of trouble makers.
Yet, reports surfaced at the beginning of the year that
Elias
could be set for a big match against big match
John Cena
at
WrestleMania 36
. Sadly,
Elias
was bumped from a said bout in favor of
Bray Wyatt's 'The Fiend'
.
He spoke of his feelings towards his current position saying:
'

You know, without giving too much away here, I had a big, a very big, disappointment here as far as WrestleMania coming up. I thought some things were going to happen for Elias, things went one way or another, and we're not so sure what's going on now. But I have to check myself sometimes. Some things are out of my control. What I can control is my performance when I'm on television and if I can give 100% and stand out in some way or another, sooner or later, it's going to break through

.'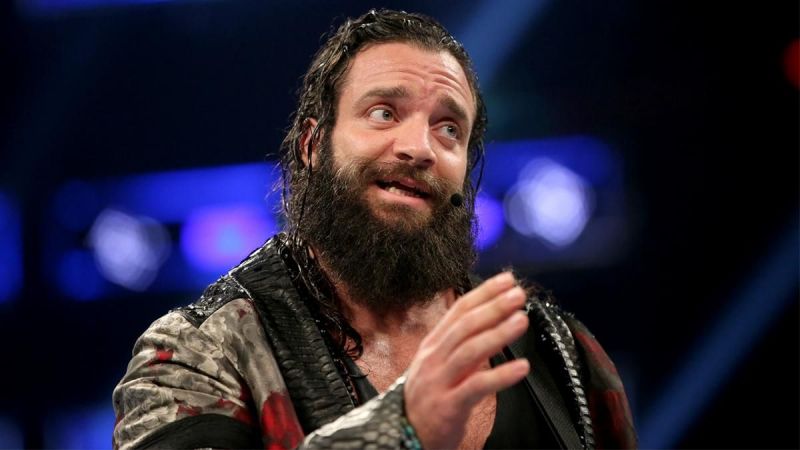 It appears that Elias also isn't the biggest fan of over-scripted promos and even cited Triple H as an example as to why stars should be given more leeway:
'

You want to feel like you're watching something organic, I mean Triple H is up there doing the whole thing, and it's not like he's memorizing a script and repeating that, and that doesn't feel good. Wrestling's very much about the way it feels. I've been lucky enough to be able to create a lot of my verbiage and things like that because of my character, so I'm all for less scripting and more of allowing the wrestlers to kind of find themselves

. '
As you know,
Elias
can rarely be found without his trusty guitar in his hands and he mentioned just how much time he spends thinking of new ways to use it as a way of interacting with the WWE Universe:
'

I have a passion for playing music and playing guitar and I'm always thinking of new ways to note, new riffs, sit there jams around on my guitar, new ways to interact with the crowd, new catchphrases, whatever it may be. So I'm just waiting for the door to open up just a little bit so I can bust through it, you know what I'm saying, that's all I'm asking for.

'
Hopefully, a meaningful push will be on the horizon for
Elias
in the wake 'Mania 36. In the meantime, all he can do is continue thoroughly entertaining the fans around the world whenever he strums his way into an arena.