10) Captain Marvel (2019)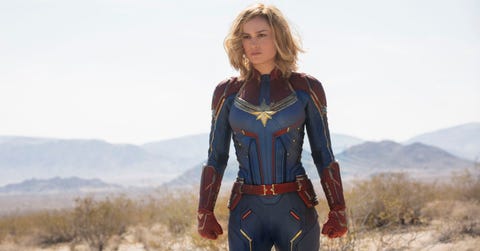 Brie Larson's Captain Marvel 
deserved a better movie
. Although, this film managed to rewrite 50 years of comic book history to give the character the place she deserved, 
Captain Marvel
 is too focused on finding its place in the MCU films before and after it to really shine as a stand-alone movie.
9) Spider-Man: Homecoming (2017)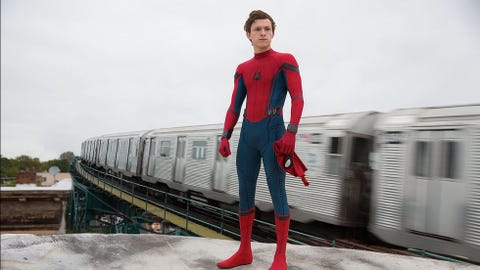 In a refreshing change of pace, Marvel turns a Spider-Man movie into a funny teen drama that gives the supporting characters a chance to feel alive. The biggest accomplishment here, though, is 
making the sixth Spider-Man movie
 (with the third actor to play Peter Parker) in 15 years somehow not suck.
8) Spider-Man: Far From Home (2019)
After impressively rebooting the character (again!) with 
Homecoming
, 
Far From Home
 establishes Spider-Man as a worthy successor to Tony Stark and a capable new character to anchor this franchise after the conclusion of Iron Man and Captain America's storylines. With an impressive cast consisting of Tom Holland and Zendaya, Spider-Man's future in the MCU is bright. And he's only in high school!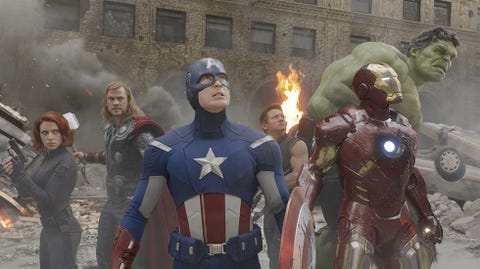 The idea seemed doomed. How could Marvel put so many stars, so many heroes into one film? How could they pull off the balancing act of an interconnected universe consisting of a half dozen blockbuster films and fit them into one movie? Though a touch uneven and dizzying, Marvel pulled off one of the most impressive and ambitious feats in the big movie business.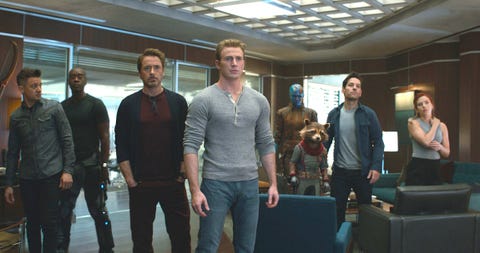 Though the stakes remain low in the Marvel Cinematic Universe—particularly low because of lazy plot devices—Endgame does its best to create emotional conclusions for some of the most iconic heroes of the last decade. It might be much of what fans expected from this movie, and what we've come to see from Marvel, but it brilliantly wraps up 10 years of movies and takes the time to actually focus on its characters.
5) Captain America: Civil War (2016)
Where previous entries felt stuffed to the brim, overwhelming, and just plain messy, Marvel finally found a good balance of the number of superheroes-to-story ratio. Even with appearances from literally everyone—and an introduction to the new Spider-Man—Civil War still somehow feels like a Captain America movie.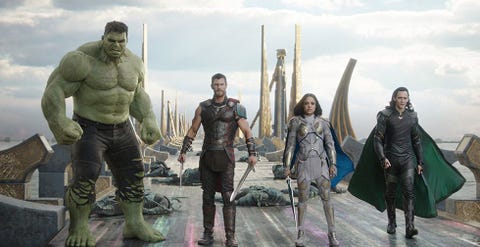 After two very bad Thor movies, director Taika Waititi somehow managed to not only save the franchise, but provide a promising formula for the next generation of Marvel movies. Thor: Ragnarok is a hilarious, exciting, and unexpected Marvel movie that stands out from every other film in the MCU, while proving to be one of the best big-budget blockbusters of 2017.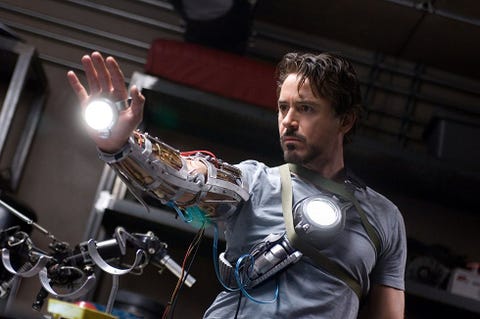 It's the movie that started it all. Iron Man changed not only the superhero genre, but the movie industry as a whole. Plus, this was the movie that brought Robert Downey Jr. back, and the only Iron Man movie in which Tony Stark is a lovable asshole rather than just an asshole.
2) Guardians of the Galaxy (2014)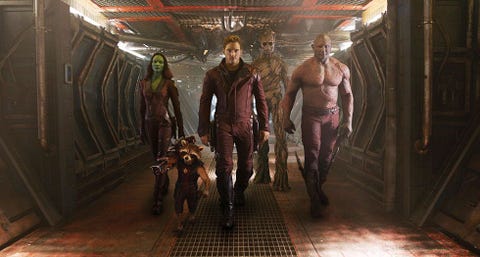 Guardians has everything a Marvel movie should be: an awesome soundtrack, a hilarious script, a unique visual style, its own attitude, an ensemble of fully-developed characters, a talking tree, and the rare ability to stand-alone among the rest of the universe. Guardians is at once part of the MCU and literally in its own galaxy, yet it still provides the backbone for how all these worlds are connected. It's proof that audiences are open to (slightly) new ideas, and don't require something familiar and rehashed every time.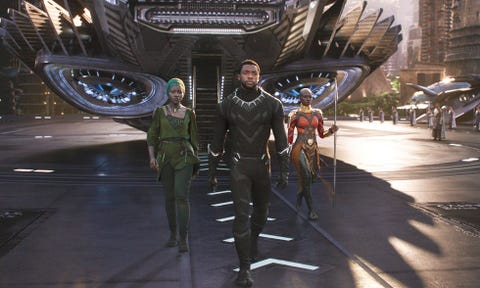 Black Panther is unlike any other Marvel movie, one that says something about our world in ways the rest of the Marvel Cinematic Universe doesn't (despite their best intentions). Featuring a phenomenal collection of actors playing some of the most complex characters found in a superhero movie, Black Panther's pairing of Chadwick Boseman and Michael B. Jordan as bitter rivals results in a nuanced thematic conflict that puts most Marvel plot lines to shame. Most importantly: It's fun as hell, visually dazzling, and a refreshing addition to a film series that desperately needed a boost to keep it from becoming stale.