01 Friendship Day 2020: 'Avenger' superheroes who are friends in real life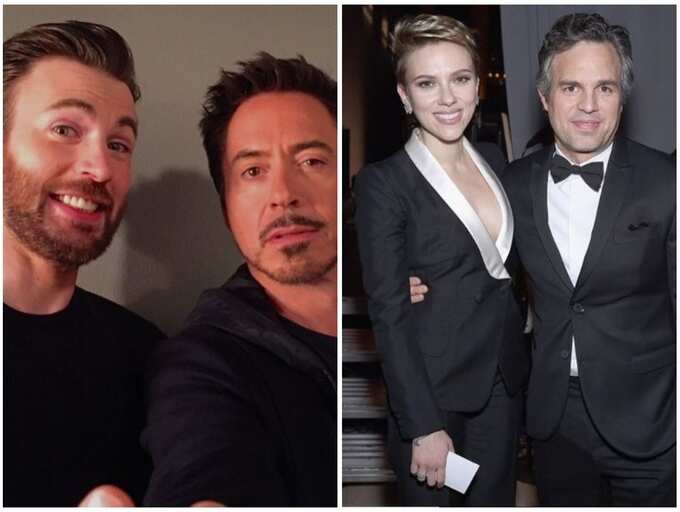 Marvel Cinematic Universe's popular Avengers team consists of several superheroes who have teamed up on several occasions to save the world. While 'Avengers: Endgame' marked the end of one of the most epic saga in the Marvel Universe by bringing Thanos' devious plan to an end, there are many actors, who developed an amazing camaraderie while working together over the many years. Here is a list of Avenger superheroes, who are friends in real life as well.

02 Robert Downey Jr. and Chris Evans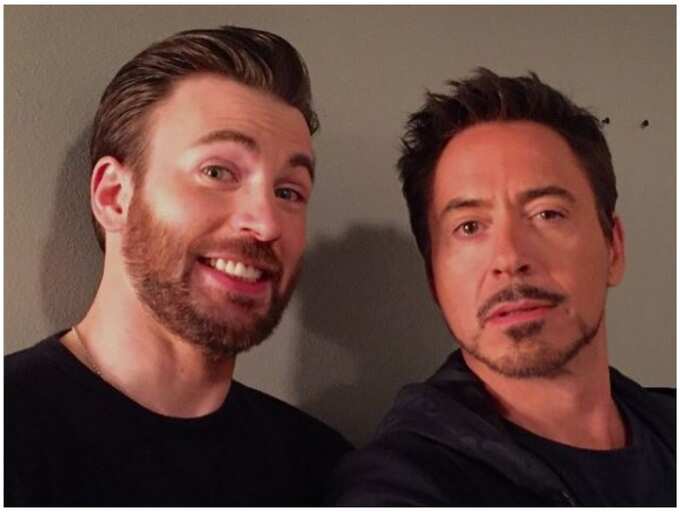 Chris Evans (Steve Rogers aka Captain America) and Robert Downey Jr. (Tony Stark aka Ironman) might have differences on the silver screen due to the difference in their character's opinions to deal with the situation but in real life, the duo shares a very good bond. According to reports, Downey Jr. was the one, who had convinced Evan to step into the shoes of Captain America as the latter had doubts before signing up for the superhero role.

03 Chris Evans and Scarlett Johansson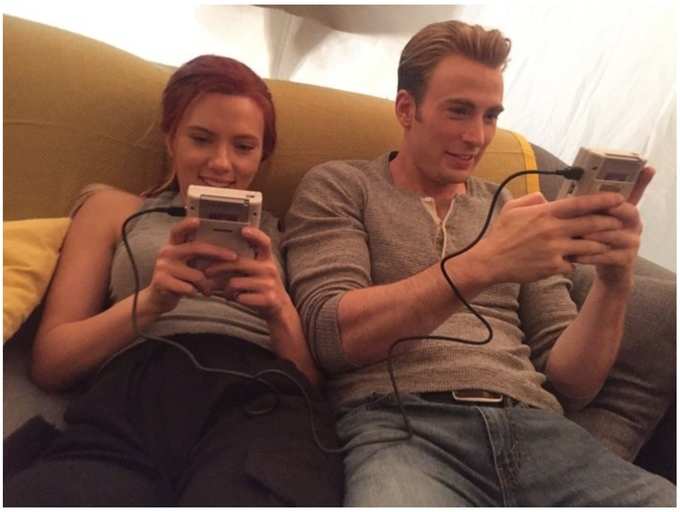 Chris Evans and Scarlett Johansson aka Black Widow have worked in several films together even before coming teaming up for MCU's Avengers. The two shared the screen space for the first time in 2004 film 'The Perfect Score' and since then they have friendship has only grown stronger. Evans and Johansson's onscreen chemistry and camaraderie in real life is so strong that reports of them dating have also made rounds on the internet in the past.
04 Chris Hemsworth and Tom Hiddleston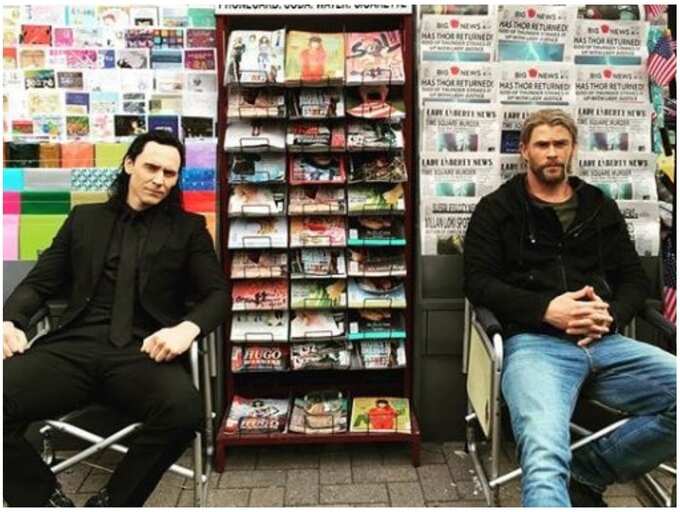 Chris Hemsworth, who essays the character of Thor in MCU may share a rivalry with his on-screen brother Loki (Tom Hiddleston) but did you know that the two gel pretty well behind the cameras. The duo, who met on the sets of 'Thor' have gone on to become real close buds. Chris and Tom have always been all praise for each other and their camaraderie during press conferences is a delight for all.

05 Scarlett Johansson and Mark Ruffalo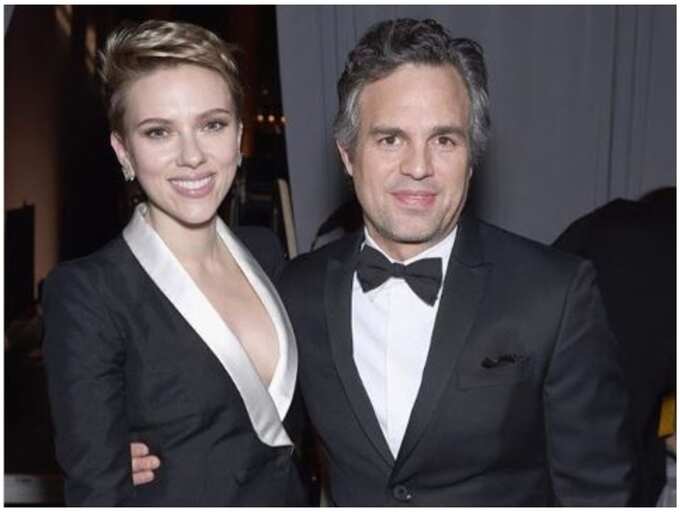 Apart from sharing the same birth-date, Avengers Scarlett Johansson (Black Widow) and Mark Ruffalo (Bruce Banner aka Hulk) are best of friends in real life. Interestingly, their characters in the MCU also share a close bond and their easy-going chemistry is loved by all. The duo has also teamed up on multiple occasions to promote the film and have always appreciated each other's work.
06 Tom Hiddleston and Benedict Cumberbatch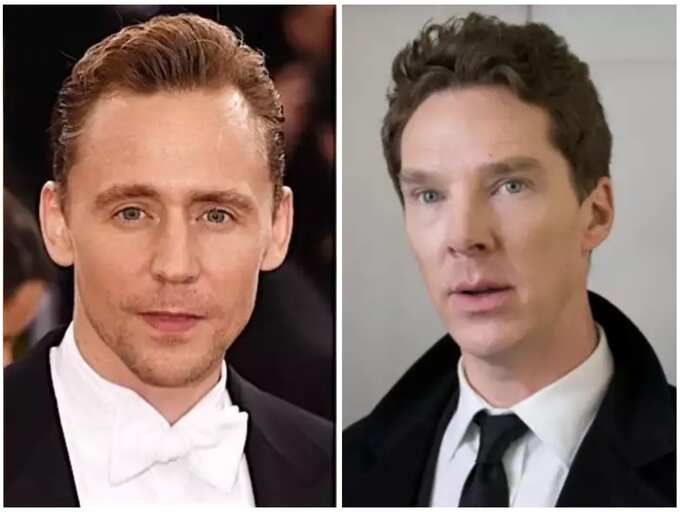 Not many know that English actors Tom Hiddleston (Loki) and Benedict Cumberbatch (Doctor Strange) were neighbours in the past. The two share a solid friendship and their BTS bromance is sure to give us all major BFF goals. Before coming joining the Marvel Universe, the duo had worked together in 2011 film 'War House' and that's where the seeds of their friendship were sowed first.