01 - Happy Birthday, Freida Pinto: 5 times the 'Slumdog Millionaire' actress rocked the red carpet with her stunning looks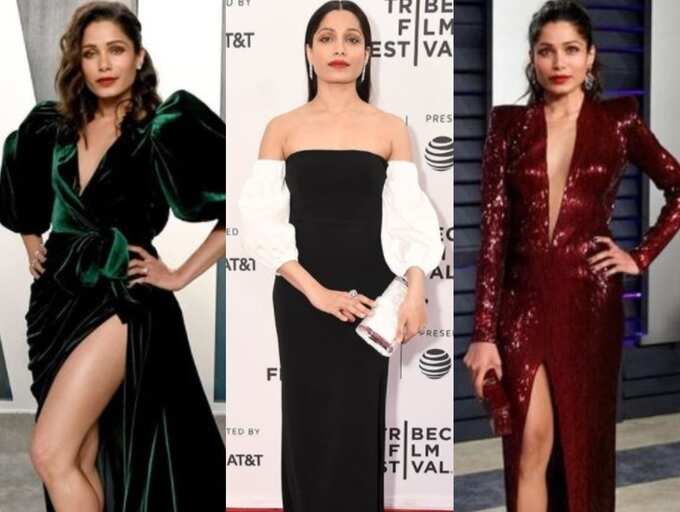 Popular actress Freida Pinto turns a year older today. While fans have already flooded social media with adorable birthday posts for the diva, she continues to impress all with her stellar on-screen performances.

Freida, who made her acting debut with Danny Boyle's Academy Award-winning film 'Slumdog Millionaire' has featured in several Hollywood films and television shows. While the diva turns 36 today, we take a look at Freida's mesmerising red carpet looks here.

02 - Pristine white Penelope gown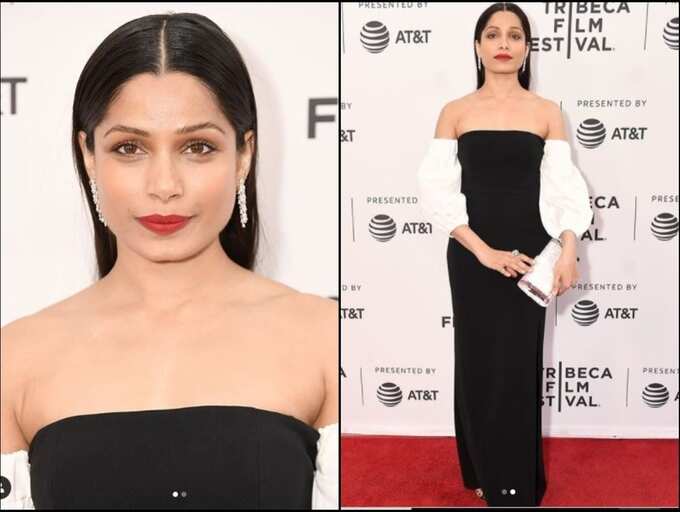 Freida, who played the lead role in Takashi Doscher's film 'Only' attended the world premiere of the film at the Tribeca Film Festival in a black and white Penelope gown. While the talented actress is usually seen in colourful outfits, she opted for a simple colour palette which turned out to be a huge hit. Freida not only pulled off those contrasting puffy sleeves with ease but nailed her red carpet look like a true diva.

03 - Emerald velvet green slit gown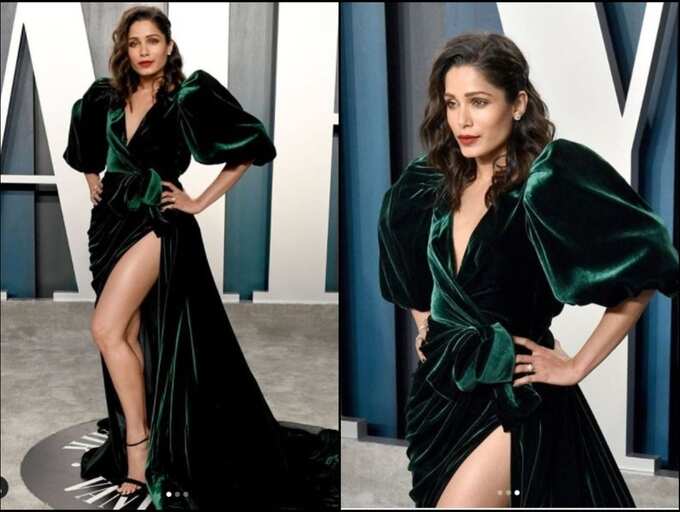 The birthday girl everyone stunned when she posed for the shutterbugs at the Oscars after-party earlier this year in elegant and chic velvet green slit gown. Freida completed her look by letting her soft curly tresses loss on her shoulder. The 'Immortals' actress teamed up her stunning outfit with a stylish pair of black heels.

04 - Vision in white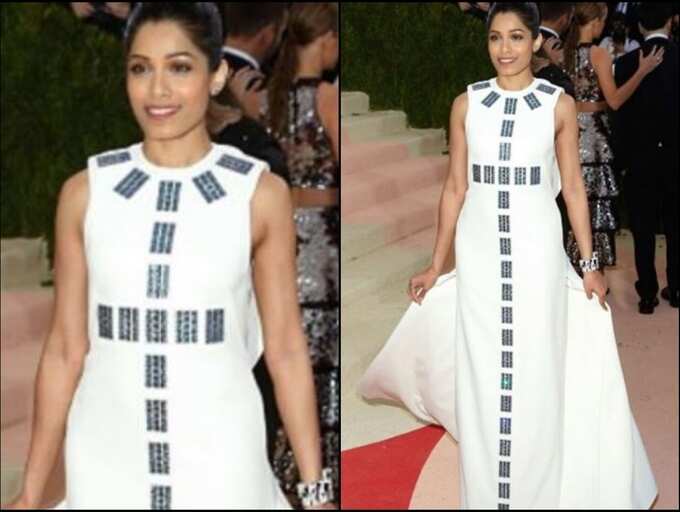 Birthday girl, Freida Pinto's 2016 Met Gala look grabbed everyone's attention as the diva turned up in a dead-drop pristine white outfit. She walked the red carpet and even posed for the paparazzi while everyone around admired her stone-studded gown. Freida completed the look by teaming it up with a chic bracelet and while styling her hair in a bun.

05 - Red shimmery sequin outfit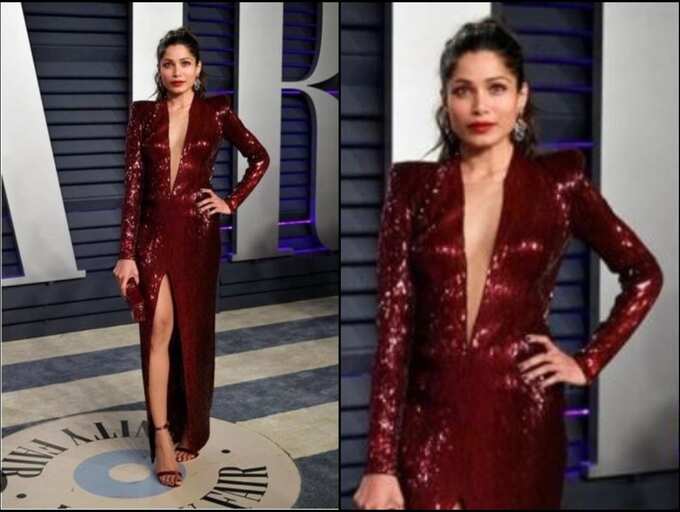 The 'Rise of the Planet of the Apes' actress attended 2019's Oscar after-party in a red shimmery sequin gown. She not only stole the show with her stunning red carpet look but raised the fashion bar to the next level with her mesmerising look as well. While fans went gaga over Freida's beautiful look, the diva in her post on social media revealed that she had done her own make-up using only green and non-toxic products.
06 - Simple yet elegant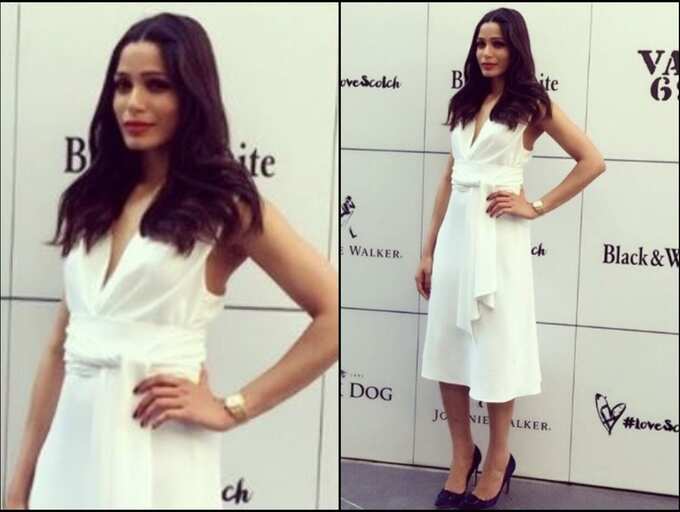 The fashionista can pull off a simple and elegant look with utmost grace and confidence while making several heads turn. Freida donned this lovely white dress with a side bow at an event which she attended in Mumbai, back in 2017. With those stylish black heels complimenting that beautiful dress, the 'Love Sonia' actress completed her look by letting her tresses loss and perfect make-up.